The amazing
Tracy Moore
has blogged our wedding photos! Click on the image below to be redirected to our wedding post!
Ryan and I have been married for a whole 3 weeks! It doesn't feel like it at all. It feels like the wedding was last week! Since the honeymoon, quite a bit has happened. I've started a new full time job while the hubster is finishing his last weeks at his job while looking for a new place of employment while doing some pre-training with the local marine recruiters. Hopefully he'll be in Dress Blues before we know it.
So, I got to excited about posting about the honeymoon I never got a chance to blog about the pre-wedding experience. We all had so much fun the few days before the wedding. The Friday before, the whole wedding party and immediate family got together for the rehearsal and rehearsal dinner. It was a good thing too because about 10 minutes before the rehearsal, one of the groomsmen texted me to ask what the address was! Oh those boys will never learn. We had a lot of fun playing around the ceremony site. My mom did a great job of directing everyone.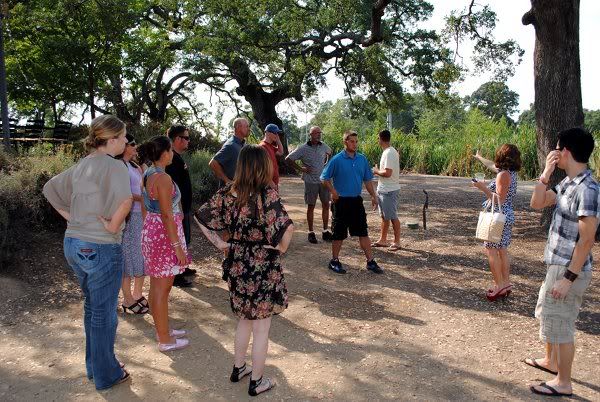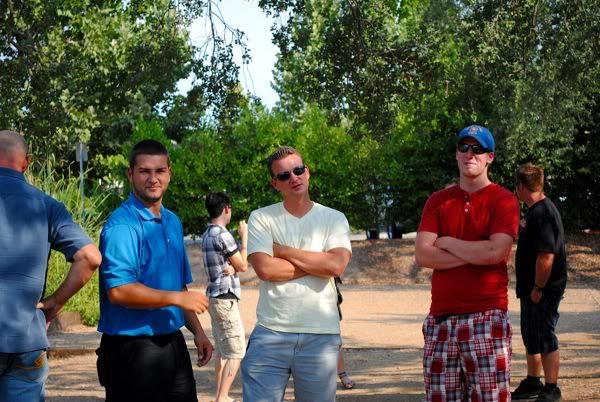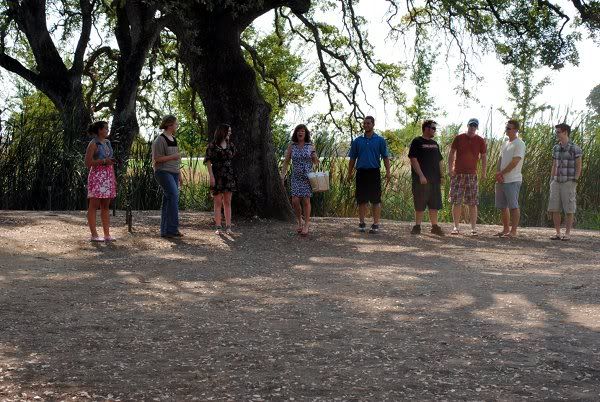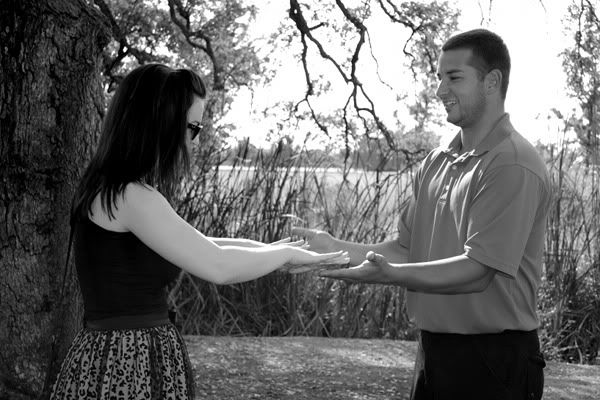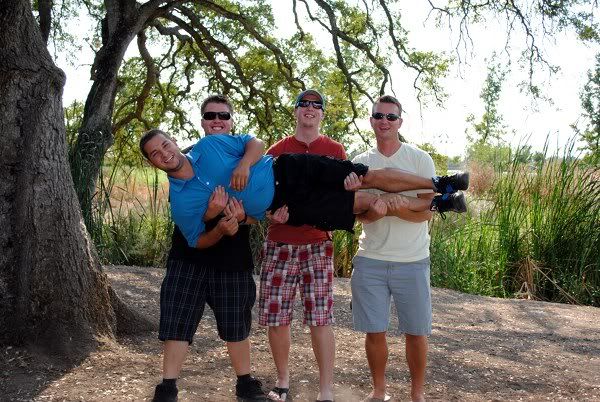 The rehearsal dinner was a couple hours later at Dave and Busters. Everyone had a great time! We ate and drank and played lots of games. I actually won a couple rounds of Trivia and Lea and I won the jackpot on Deal or No Deal!
On Saturday I helped my mom with floral arrangements for the wedding (she did ALL of the flowers, isn't that incredible!?) and then went to the BBQ that Ryan's family hosted. It was nice to meet everyone before the big day. After the BBQ all of the bridesmaids, Tracy, and a few of Ryan's cousins came over for a night before sleep over. We played Liar's Dice and then took an impromptu trip to the grocery store for some yummy snacks. Our fun little trip included jay walking, hiding in the bushes from cop cars, walking through a Carl's Jr. drive through and being generally rowdy in the grocery store. We stayed up pretty late, but I don't regret a single moment.
The next morning everyone was getting ready, doing hair and make up, getting dressed, etc. I had a hair and make-up stylist come to my house to avoid any running around. I felt surprisingly calm through the entire getting ready process. Even once we got to the venue. I really didn't start to get nervous until about 5 minutes before walking down the aisle. I started getting sweaty palms and feeling light headed. I stumbled a couple times down the aisle (I forgot to kick out while i walked so I stepped on the front of my dress!), but luckily I stayed on my feet. The ceremony was short and sweet. Then came pictures (I sat in a tree in my wedding dress!) while everyone else drank and snacked. Then dinner and dancing! All in all everything went well, no major hiccups.
Anyway, this will probably be one of my last wedding related posts, I'm sure they get old after a while. If you attended our wedding, leave me a comment letting me know what your favorite part was! I'll see everyone again next Sunday!